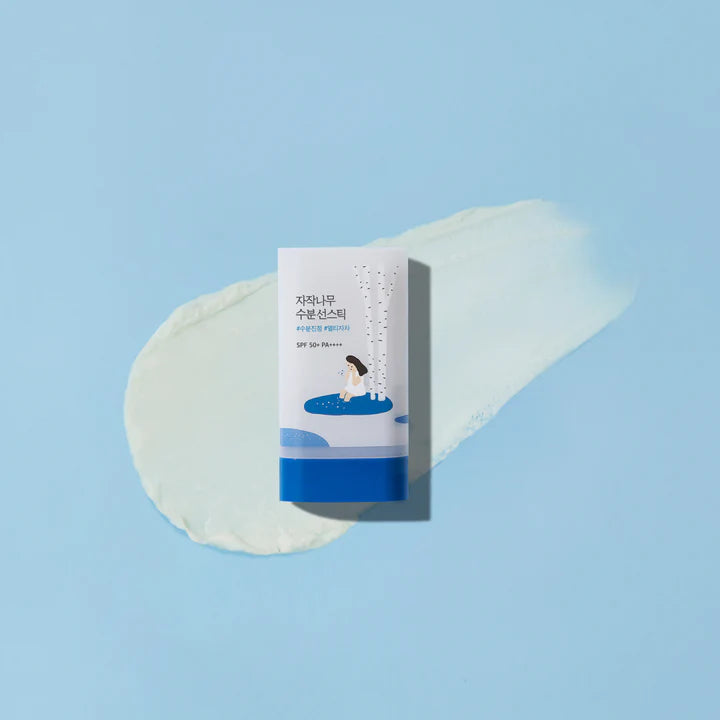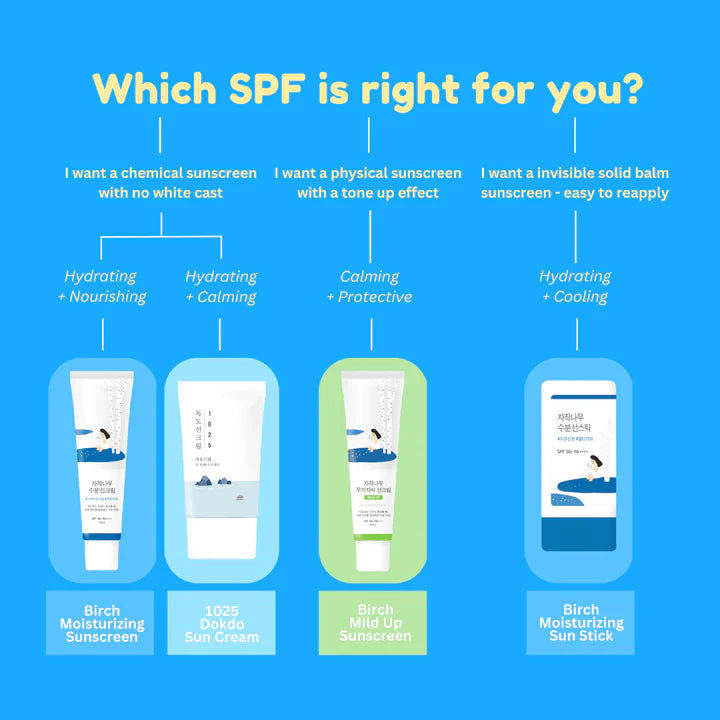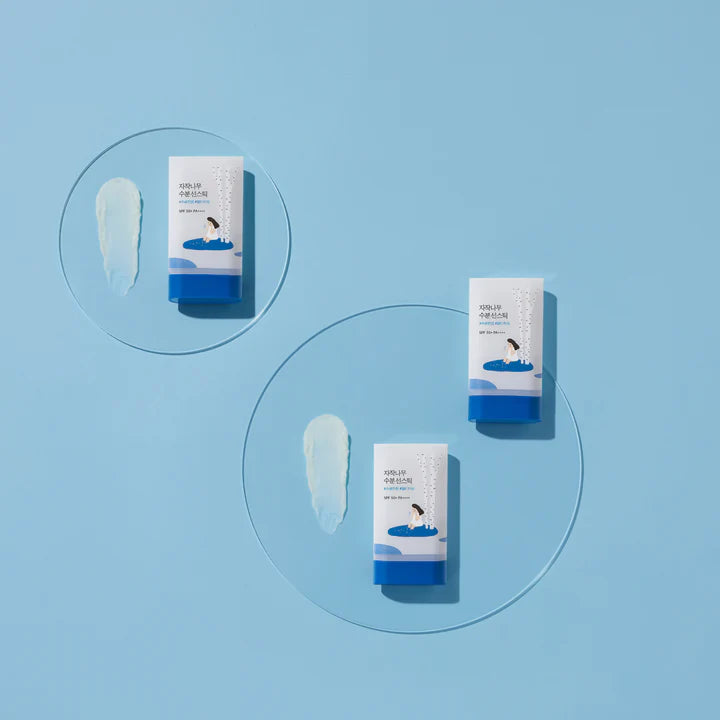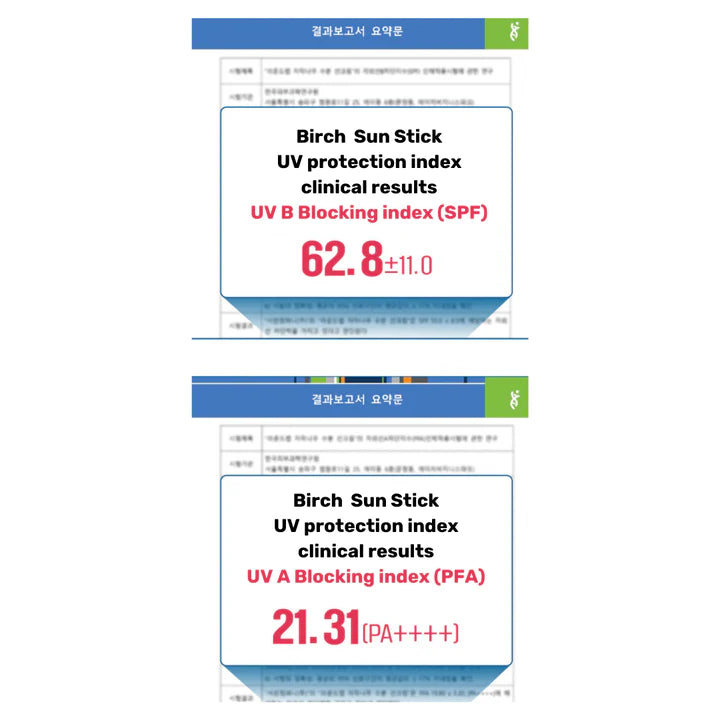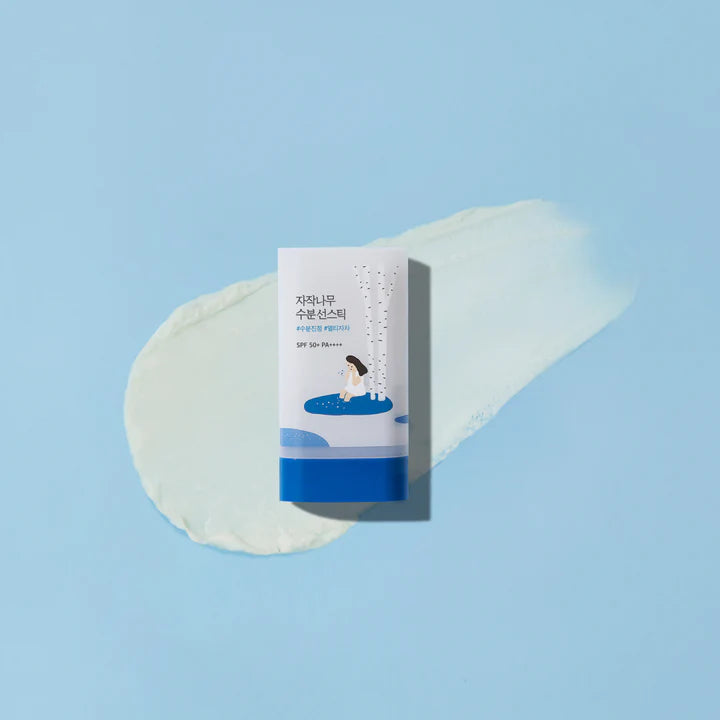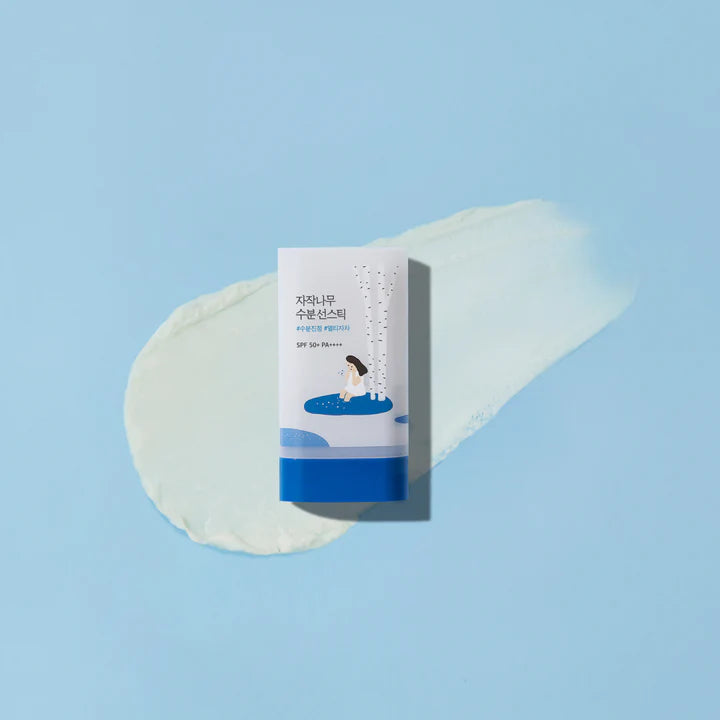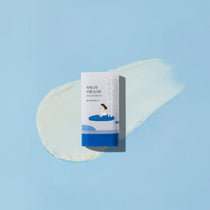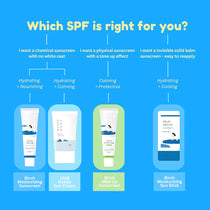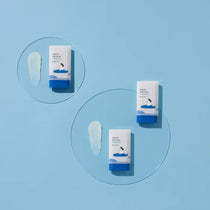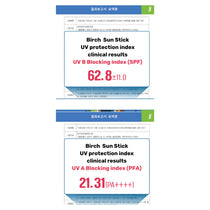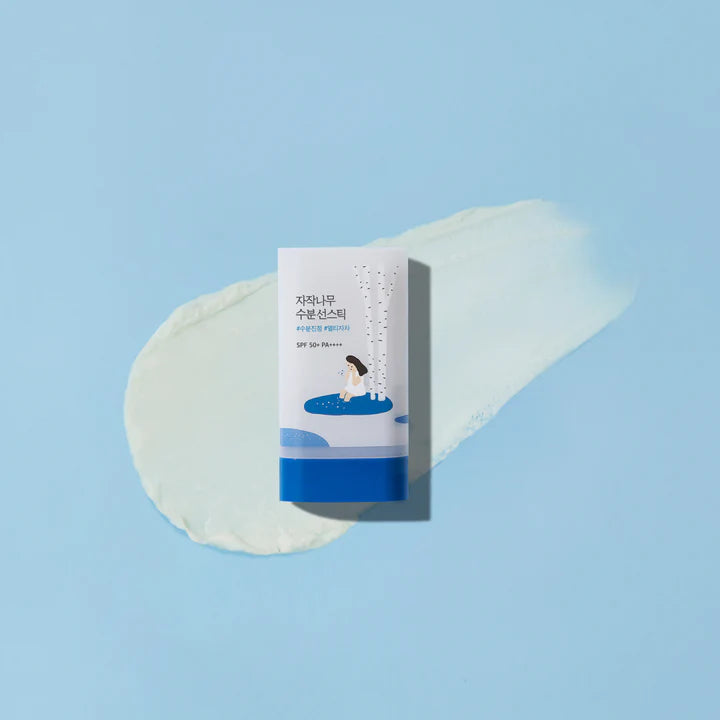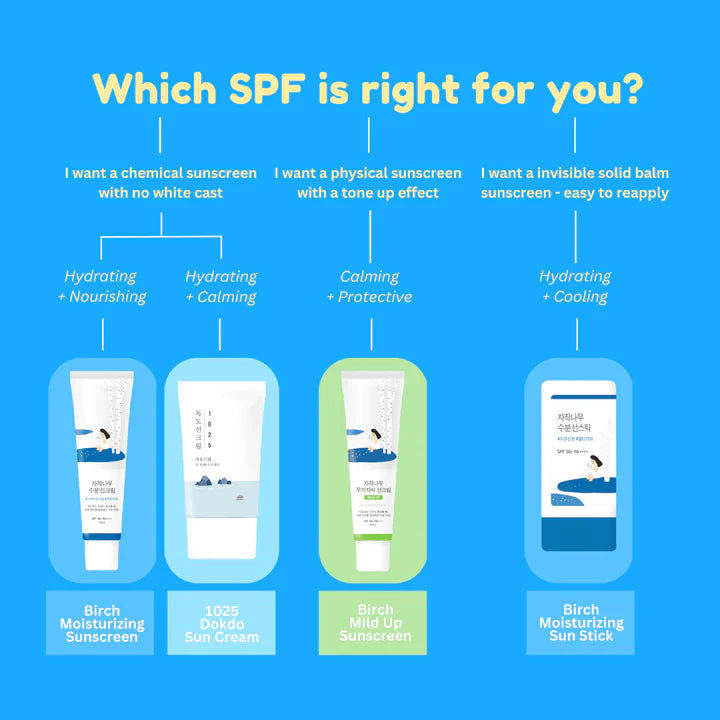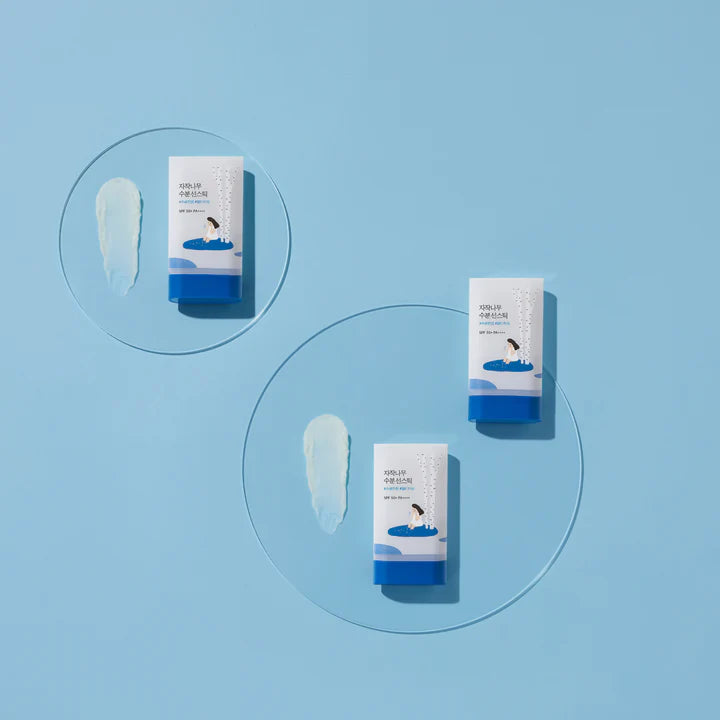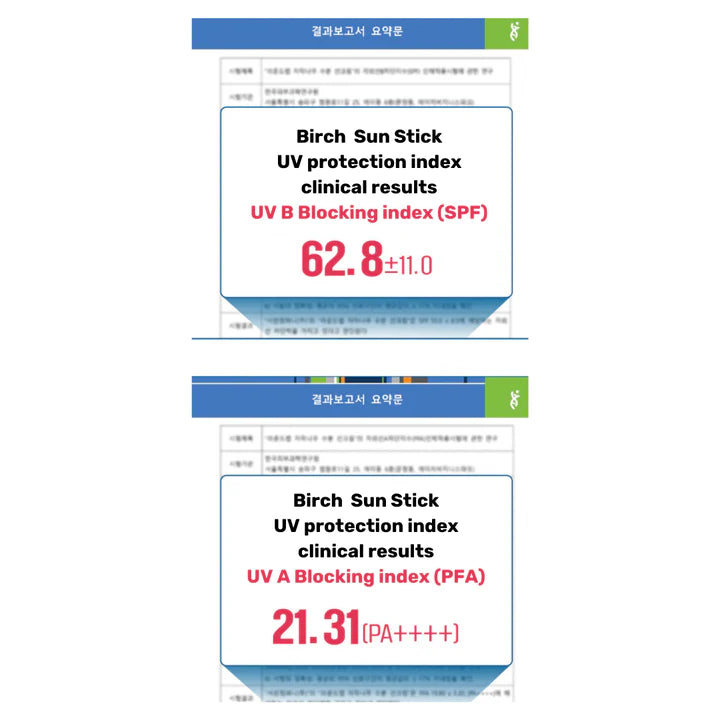 PRODUCT INFORMATION
A sun stick containing the moist moisture of birch sap that has been grown with the refreshing energy of the cool wind from Inje.

Birch Tree Sap nourishes skin by decreasing inflammation, purifies and hydrates with its extensive minerals, enzymes, proteins and antioxidants.

Amino acids, minerals and Birch Sap vitamins form a moisture-packed barrier to protect skin from drying and prevent loss of hydration.

A hydrating sunscreen that does double duty as a moisturizer, for all skin types.

Perfect for those who want a lightweight finish even with multiple layering and Birch sap hydrates skin.

Twelve peptides help boost skin elasticity.